It is one of the best things about going on holiday anywhere; getting to sample the local cuisine. Being on a self-catering holiday in Scotland can provide you with ample opportunity to visit some of the best restaurants and eateries in Scotland. The rich history and culture of the Highlands has become incorporated into major food trends to produce menus that will enhance your experience of this rich country.
The following top restaurants provide the best place to sample the best Highland cuisine has to offer.
The Gannet
Located in Glasgow, the Gannet offers a wide array of choices in one of the most breathtaking environments to choose from. The lunch menu that will cost you just over £25, features a three-course meal that can include Herbridean pickled herring, black-pudding scotch egg or the confit salmon with crisp fried capers.
The evening menu promises the likes of beef fillet with potations, shallots and Madeira sauce or Borders lamb served with cumin seeds.
The Kitchin
Voted the best restaurant in Scotland in 2012, the Kitchin is famous for offering British cuisine made with the finest Scottish produce using French techniques. It offers a relaxing atmosphere to enjoy the best of its menu including the seared fillet of the North Sea that can be served with mussels and winkles.
The Clachaig Inn
If you are looking for a true slice of the Scottish Highlands, the Clachaig Inn is one of the most spectacular eateries to visit. It offers the best in terms of scenery and atmosphere with some of the liveliest bars offering local beer. The inn specializes in Cask Conditioned Ales served with some of the best traditional Scotland meals like the famous Clachaig venison casserole and the fillet of west coast salmon poached with lemon, herbs and white wine.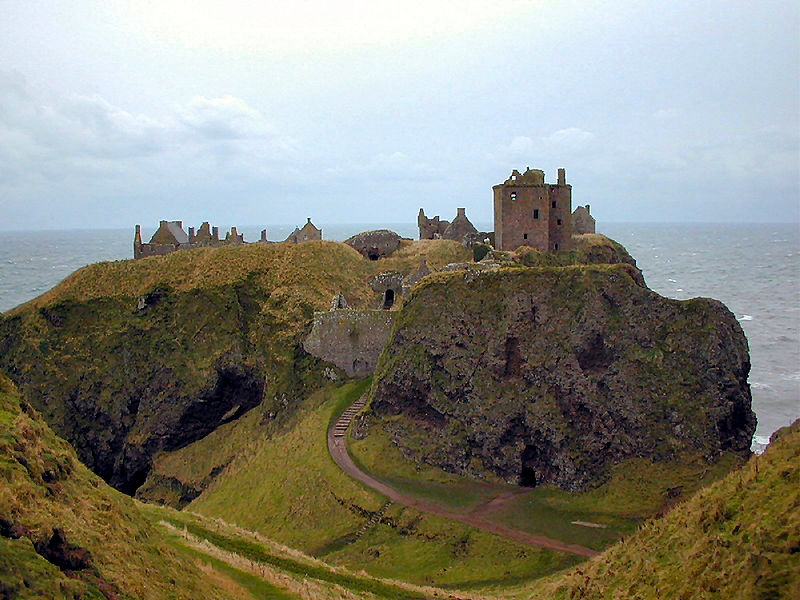 The Three Chimneys
With its pristine location beside the sea in the north-west of the Isle of Skye, the Three Chimneys offers a beautiful location to enjoy the best of seafood. In fact, the restaurant's menu is dedicated to sea food with some of the best lobster and crab from the local pier.
Ubiquitous Chip
This restaurant in Glasgow is the place to visit when you are looking for traditional Scottish meals made in the traditional Scottish. All the meals prepared here draw inspiration from regional Scottish dishes and include the likes of guniea fowl breast with sweet corn and mushroom fricassee or Scottish Aberdeen Angus beef served with dauphinoise potatoes.
The Old Forge
It holds the record for the remotest pub in mainland Britain but that's not the only reason you should visit this endearing eatery. It offers some of the best in local cuisine including slow-cooked venison in dark organic chocolate and chili casserole. Freshly made pies will also be part of the menu as well as freshly-caught sea food and local beer. The environment is cozy and inviting, offering one of the best places to try something new.